New Zealand Workplace Health and Safety Awards open for nominations
Do you have a health and safety initiative that made a difference to people's lives? Or know someone who has led the way in health and safety?
The New Zealand Workplace Health and Safety Awards recognise the teams, initiatives and individuals who have made our workplaces safer and healthier over the last 12 months.
The awards are presented by Safeguard, in association with WorkSafe New Zealand.
The awards are a fantastic opportunity to celebrate the hard work and dedication it takes to really make a difference in our workplaces and the health, safety and wellbeing of the people who work there.
Find out more about the awards and download an entry pack.(external link)
Entries close at 5pm, March 27 2019.
If you have any questions you can contact eventsnz@thomsonreuters.com or phone 09 361 8925.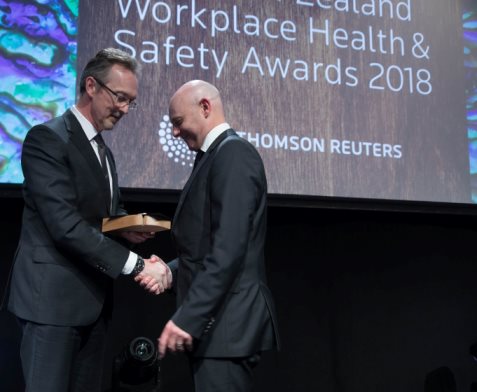 Ray Smith, Government Health and Safety Lead, at last year's awards.